« The Miracle Morning » (or « The Not-So-Obvious Secret Guaranteed to Transform Your Life (Before 8AM)) by Hal Elrod, is a book for the ones motivated to improve some aspects of their lives. In particular, health, happiness, love life, finances, awareness and spirituality.
He suggests a daily morning routine to help us improve and grow our success. Thanks to this method, we will "prevail on our mediocrity" and we will live our lives to "its  full potential" by setting aside excuses we make up in order to joyfully procrastinate (hummm, that reminds me of someone….).
"Great stuff!" you might think. But in  order to do so, you will have to completely rethink how you wake up in the morning. Ouch.
Background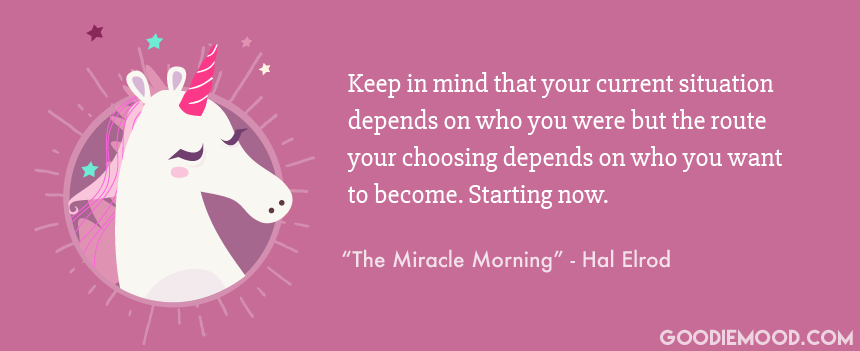 20-year-old Hal Elrod is a successful and happy man. Until he is badly hurt in a car accident.
Unable to move, doctors told him that he would probably never walk again.
Positive thinker, he is convinced that everything happens for a reason. His accident is somehow a way to "successfully come back to life". He regains use of his legs, becomes a coach and the best salesman of his company. Form there, he starts writing a book about self improvement.
Everything falls apart again in 2007 during the stock market crash. His clients, broke, cannot work with him anymore and his publisher vanishes with all the profits of his first book. Covered in debts and depressed, Hal sinks into despair.
Then comes along a friend that convinces him to go for run in the morning to "clear things out". This has such a positive effect on our friend Hal that he turns it a daily morning routine. Within a few months, Hal is back on track, married, coaching, lecturing and richer than he ever was (AMMMUUUURICA!!).
He basically asks a simple but yet very blunt question to his readers:
"Now that you are an adult, are you the person, do you have the job and do you have all you had dreamed of? Or, did you lower your life expectations?"
According to him, his morning routine will "allow ourselves to attract, create, experience and sustain the success we are supposedly craving for"
Here is my 12 illustrated takeaways from the book "Miracle Morning":

---
What this book has brought me
Thank god, self-mockery is one of my forte and hopefully, I wasn't waiting on Hal Elrod to prove myself I was an active person because when I tested his miracle morning, I lasted … 5 days.
Even with the help of my "Commitment partner", my co-worker Etienne with whom I would meet at the coffee machine. Eyes half-opened and bedsheets still imprinted on my cheek.
In my defence, I started the "Miracle Morning" in parallel of my juicing diet … in Montreal, in winter, by – 25 degrees. This time of year where I turn into a grumpy bear (yup, it lasts 5 months..!)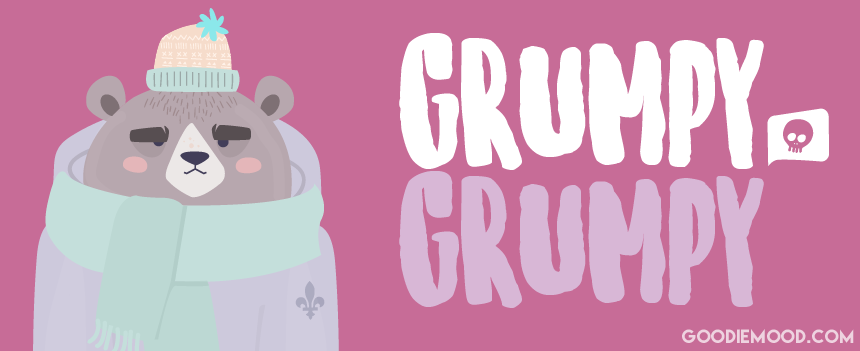 I set myself too many unreachable goals and it affected my motivation…
I already have the habit of waking up earlier to work on my blog, write a 3 pager in my journal (when I can) and drinking my coffee peacefully. And i'm fine with that !
Hal Elrod's routine seems very rewarding but I find it very demanding before going to work (Can't even imagine what would it be for parents!). Yet, his method has a very positive impact on my morale when I apply it my way with a few Life Savers during my day.
Here is a PDF you can print to be reminded of the Elrod's Life S.A.V.E.R.S.: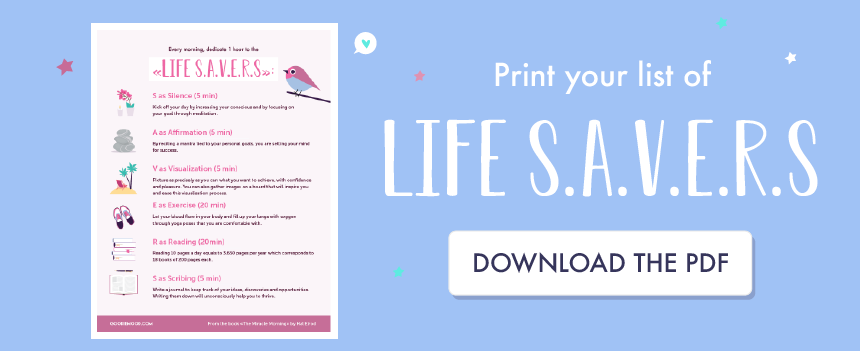 Here is my morning routine inspired by the Miracle Morning:
6:45 am : Getting up (slow and steady)
☕️ Coffee and Breakfast quietly with no screen time
7:00 am to 7:40 am: working on my blog
7:40 am to 8 am : writing my daily 3 pager in my journal (ritual from "The Artist's Way" by Julia Cameron).
I pin images that i set aside during the week to my journal: they illustrate my goals and help me in my visualization process.
8:05 am : Slowly getting ready for work and leaving the home at 8:45 am
Sample from my little own world via Instagram:
Throughout the week, if I find an image that inspires me, related to my goals or just brings me joy I put it aside in my "Dream folder". I will pin it later in my journal.
I also wrote down my 3 main goals on the first page of my Bullet Journal. This helps me to anchor them in my mind and keep me motivated.
6:10 pm : Back from work: series of yoga poses and pilates (15 min of Blogilates, 15 min of Yoga with Adriene and 5 min of nose breathing exercises) then I go down and up 8 flight of stairs in my apartment building. Perfect fit for my March 2017 challenge.
Bedtime: Reading about 20 pages of the next book I would like to summarize rather than play on my iPad and disturb my sleep cycle.🌙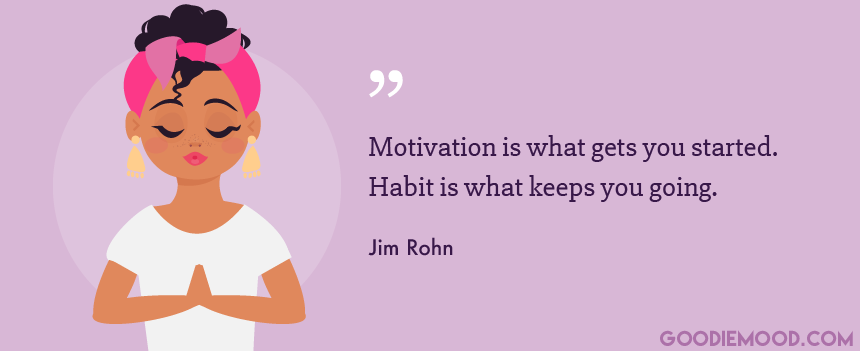 Conclusion
Overall, I was already applying most of these concepts (writing, reading, visualisation) but not on a regular basis.
"The Miracle Morning" helped me be more efficient on a daily basis and made me realize how much more discipline I needed to be able to achieve my goal faster.
How about you? Did you set up a routine after reading this book? What did you think of it?
Leave a comment on what this book brought you !
Feel free to drop me a line and follow me on Facebook, Instagram ou Pinterest!
xoxo
🔮Élodie🌟
---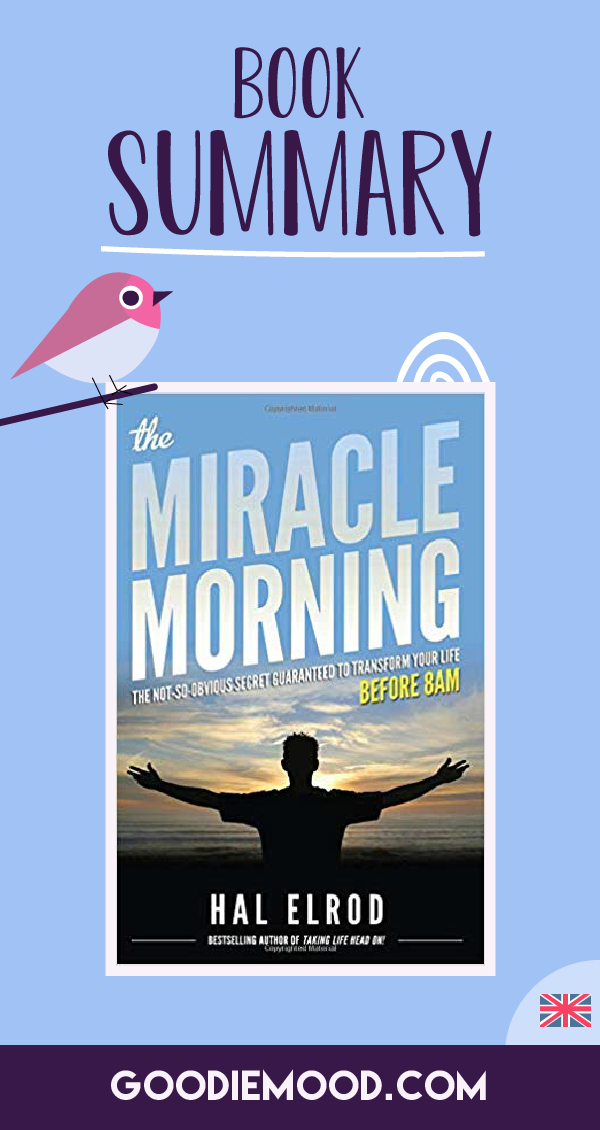 ---
Oh ! I forgot…