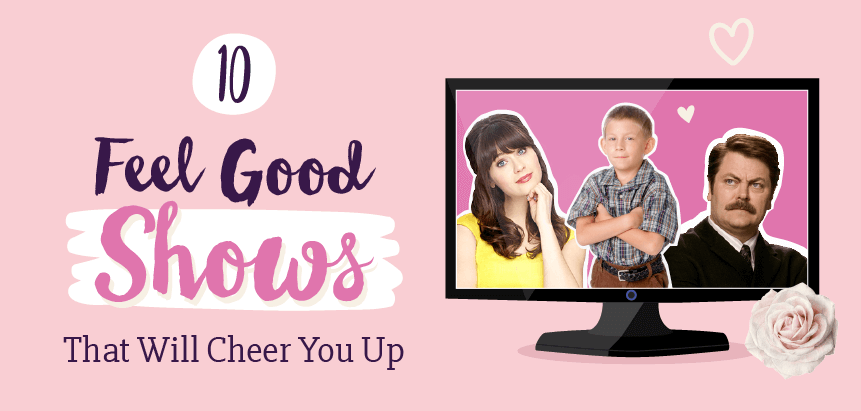 If summer is still too far away for you, if you are still upset at your colleague for that stupid comment, if you are down because Tinder is too cruel: Don't panic ! I have 10 awesome remedies to temporarily switch off your brain and put a smile back on your face ! 🥳
Here is a list of 10 TV shows that will wash away your sad mood in no time (in no particular order … I love them ALL equally !)
Some are a bit old but it gives a comfy little nostalgia to it. Buckle up!
10 Feel Good Shows That Will Cheer You Up

Did you know all of them ? Is there one of them that tops them all ?
Feel free to share your thoughts in a comment below ⬇
Take care of yourself !
xoxo
🔮 Goodie Mood 🌟
---
Pin this image on Pinterest !